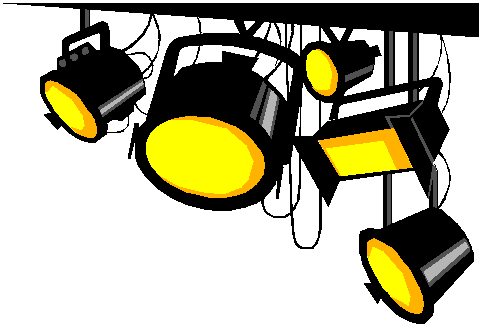 Email us at



Call or Text
803-416-6183
To donate, follow the link above
and scroll down.
Disney's The Little Mermaid
Music by Alan Menken Lyrics by Howard Ashman and Glenn Slater Book by Doug Wright
July 27-31 at Indian Land High School
​
Based on one of Hans Christian Andersen's most beloved stories and the classic animated film, Disney's The Little Mermaid is a hauntingly beautiful love story for the ages. Ariel, King Triton's youngest daughter, wishes to pursue the human Prince Eric in the world above, bargaining with the evil sea witch Ursula to trade her tail for legs. But the bargain is not what it seems, and Ariel needs the help of her colorful friends: Flounder the fish, Scuttle the seagull and Sebastian the crab to restore order under the sea.
The Lion, the Witch, and the Wardrobe
Dramatized by Joseph Robinette from the story by C.S. Lewis.
October 10-15 at Andrew Jackson State Park
This dramatization of C.S. Lewis' classic work faithfully recreates the magic and mystery of Aslan, the great lion, his struggle with the White Witch, and the adventures of four children who inadvertently wander from an old wardrobe into the exciting, never-to-be-forgotten Narnia. This story of love, faith, courage and giving, with its triumph of good over evil, is a true celebration of life.
​
A Christmas Carol
Dramatized by Jacqueline Goldfinger from the story by Charles Dickens
December 7-11 at USC-L's Bundy Auditorium
This adaptation of the Christmas classic remains true to the original story by incorporating portions of the Dickens novella not usually seen on the stage or screen. Infused with a myriad of popular Christmas carols and a subtle twist of contemporary humor, the morality tale of Ebenezer Scrooge is once again alive with holiday spirit.
The Beverly Hillbillies
By David Rogers. Based on the television program by Paul Henning.
February 1-5 at USC-L's Bundy Auditorium
The lovable Clampett family rides onto our stage for an evening of hillbilly hilarity. Starting in the Clampetts' mountain cabin, the play follows them through the discovery of oil, their improbable invasion of high-falutin' Beverly Hills society, and the absurd adventures and ridiculous romances they encounter there. They and the people they meet in "Californy" will leave you grinnin' like a possum eatin' sweet taters!
Bye Bye Birdie
Book by Michael Stewart Music by Charles Strouse Lyrics by Lee Adams
May 3-7 at USC-L's Bundy Auditorium
​
Birdie, an Elvis-like idol, gets drafted into the army, much to the dismay of his adoring teenage fans and even more so to his perpetually neurotic manager. With only one last hurrah before he goes, Birdie and his manager plan a "win-a-date" contest.